How To Watch US Netflix Even If You Live Outside The US
Here's The Solution For You ...
I think most people would agree with me that Netflix is one of the best streaming services in the market today. The service offers a wide variety of entertainment content such as TV shows, films, and documentaries for its users to enjoy.
The awesome thing about Netflix is that it constantly provides new content and users like me get to enjoy unlimited viewing without commercial interruptions.
As you may already know, Netflix offers different catalogs on a geo-location basis, with the best and more expansive content coming from US Netflix.
UK or Canada Netflix also has a wide variety of movies and TV shows being offered but they do not compare at all to that being offered by US Netflix.
Apart from its TV shows and movie productions, Netflix also offers content owned by other vendors. This content is usually licensed and copyrighted.
Most of these ownership rights may be exclusive or territorial depending on some factors such as production and filming.
How Netflix Implements Geo-Blocks
Unfortunately before, when I travel and live abroad for long durations, I am not able to access US Netflix due to my IP location as US Netflix uses geo-blocking to offer selective content to its users.
I crave US movies and TV shows so when I am in outside the United States (for example on a business trip to India, China, Southeast Asia, Europe, or the Middle East) where I can't have access to them, I tend to go nuts. It's the only time I can relax from my really busy business schedule.
US Netflix uses geo-location services especially from IP addresses to provide different content to different locations. As mentioned earlier, content's copyrights and licenses overly influence how Netflix delivers the content to its users.
Due to this ownership rights, Netflix worldwide catalogs are populated with few non-interesting contents while the US catalog has lots of interesting content that people would want to watch.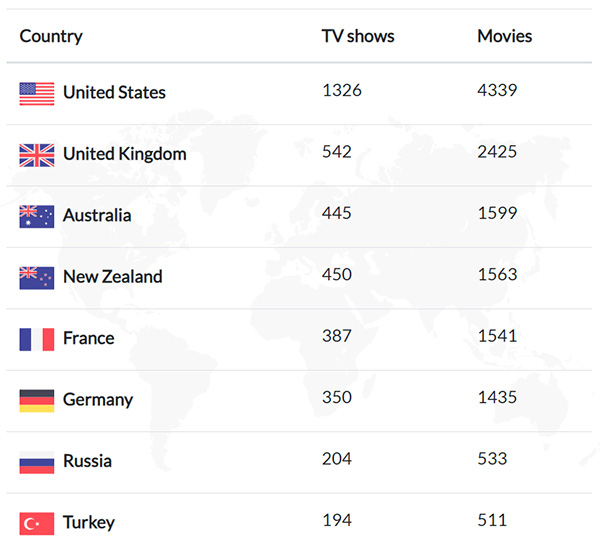 This is the sole reason why every user wants to stream the US Netflix catalog.
To do that, users found ways to bypass geo-blocks mainly by hiding their actual location by using tools such as VPNs (Virtual Private Network) and proxies that assign Virtual IP addresses, hence virtual locations.
Netflix Is Now Currently Blacklisting Popular VPN Providers
A VPN is a service that provides a secure Internet connection through the use of private servers in remote locations. All the information traveling between your smartphone, computer, or tablet and the VPN server are securely encrypted.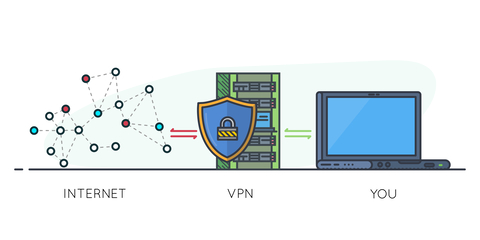 To maintain the content rights and avoid infringing copyrights, Netflix came up with measures to ensure that users only access content available to their geo-location.
Some of these measures include blocking VPNs, and proxies mostly by using the following methods.
Blacklisting is a control mechanism that prevents some items from accessing a particular service. It's like a block list.
Using industry standard technologies to blacklist popular VPNs, Netflix ensures that users don't fool the system by using virtual locations.
So if you try the popular VPNs, most of them are blacklisted, which means, you still won't have access to US Netflix.
However ... Some VPNs Are More Stealthy Than Others
Here's what I know about VPNs. Not all VPNs are created equal.
In fact, after doing my research on VPNs, I learned that some VPNs are more stealthy than others.
In my case, I found a VPN that works really well with US Netflix. I've had zero issues at all using this VPN whenever I connect and log into my US Netflix account.
This VPN not only works for US Netflix. It also works for any streaming service in the US, regardless of your location around the world.
Hulu. No problem.
HBO. No problem.
ESPN. No problem.
You can definitely unlock all streaming content around the world and yet be anonymous and untraceable. It's super ninja!
Aside from using military-grade encryption, you also have unlimited bandwidth with this VPN.
That means, you won't experience any buffering at all.
One single account can be connected to 12 devices (laptop, tablet, or smartphone) simultaneously.
This VPN works for iOS, Android, Windows, MacOS, PS4, Xbox, FireStick and much more.
And more importantly, this ninja VPN is very affordable.
Nope it won't cost you an arm and a leg like most popular VPNs do.
So if you want to maximize your entertainment pleasure and finally get to watch US Netflix from any location in the world,
click on the button below and take advantage of the 75% DISCOUNT limited time offer before they raise the price.
PS. Their 30-day money back guarantee means you have nothing to lose so give it a try now.